How the pros do what they do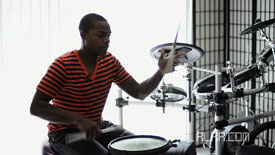 Ralph Nader: Stick Tricks
November 28, 2011 1:05:38 pm PST
Ralph explains the importance of tempo and rhythmic accuracy while performing stick tricks.
3,384 views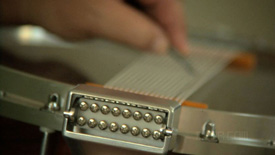 Pete Sapadin: Gut Tuning
July 20, 2011 2:05:05 pm PDT
Pete Sapadin shares the advantages of tuning the bottom guts of snare drums.
4,257 views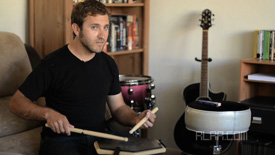 Niko Jasniewicz: Expression
June 22, 2011 5:37:31 pm PDT
Niko explains how its not always what you play, but how you play it.
1,915 views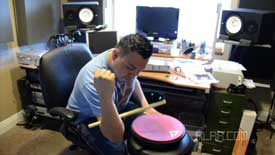 Ivan Pacheco: Elbow Drumming
June 13, 2011 5:19:07 pm PDT
Ivan explains his signature elbow trick, and his thoughts on how it should fit into a players repertoire
91 views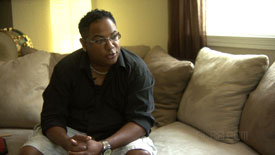 Ike Jackson: Stick Heights
April 04, 2011 12:04:14 am PDT
Ike Jackson explains his "quick-fix" for getting his students to match their stick heights.
2,766 views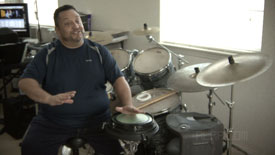 Pete Sapadin: Sticktape
April 03, 2011 10:02:43 pm PDT
Pete explains how a subtle detail like how a player tapes his sticks means a lot to him, and he demonstrates how its possible to tape sticks quickly and precisely.
487 views